Lee and Collier are in the Running for a Much Needed VA Nursing Home
Posted:
A recent analysis found that Collier has 10,734 veterans over the age of 65 and nearly 26 percent live below the federal poverty level. In addition, there are 17.2 nursing home beds in the community for every 1,000 males over 65, the assessment found.
In Lee, there are 21,689 veterans over 65 and 18.6 percent live below the federal poverty level, the analysis shows. And there are 26.4 nursing home beds in the community for every 1,000 males.
Obviously, there is a need for more Veteran nursing homes in this part of southwest Florida.
Collier and Lee counties could be in the running for a 120-bed skilled nursing home operated by the Florida Department of Veterans' Affairs to serve aging veterans and create nearly 200 new jobs, according to this Naples Daily News article.
County commissions in both communities recently submitted letters of intent to the Florida VA that says they each will prepare formal proposals by a May 14 deadline for the project.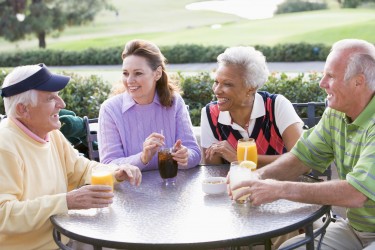 Where Will it Go?
By then, each county must identify a construction-ready site with a land donation of at least 20 acres and each jurisdiction is also encouraged to contribute $500,000 toward the project, said Amanda Townsend, public services operations director for Collier.
The Florida VA identified Collier and Lee as having the greatest need for a veterans' nursing home out of 10 counties identified, yet only six of the other counties sent letters of intent, said Steve Murray, spokesman for the Florida VA in Tallahassee.
Ultimately, some counties may not develop proposals by the May 14 deadline and would drop out of the running, he said.
But this gives Collier and Lee better chances.
Townsend, Collier's public services operations director, said she is putting together a list of potential county-owned sites and is putting feelers out to other land donors.
"I think the biggest challenge is identifying the appropriate site," she said, referring to the entire application process.
Blake Gable, president of Barron Collier Cos., which is a major landowner in Collier, said he has not been approached but would welcome an inquiry.
"I can assure you we would be supportive of trying to help veterans in this community," he said. "We've donated land in Phoenix to help facilitate a VA hospital expansion. We have worked with them in the past."
Larry Via, a Collier resident and national first vice-commander for AmVets, said there is a need for veterans' services of all kinds in the community.
"With the landmass of Collier County it kind of makes sense to have one here," he said, referring to a nursing home. "And believe me, these veterans' homes are top notch in cleanliness, in architecture and they fit in with the surrounding area."