New Bonita Springs Beauty Salon is All the Rage
Posted:
After years working in Bonita Springs beauty parlors, Marilou Jakubielski, according to this article from the Fort Myers News-Press, decided it was time to open her own Bonita Springs beauty salon.
Jakubielski, who has worked in the industry since 1993, opened Lulu's Beauty Lounge in November.
Inside Lulu's, vases filled with pink roses hang out near neat rows of CND Shellac polish bottles that range from pearly pink to bright fuchsia.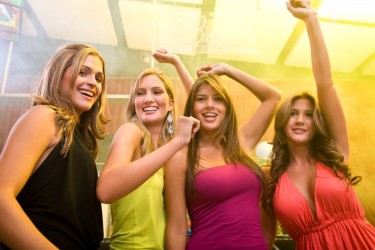 Dangling crystal chandeliers illuminate pale blue walls. Soothing tunes play softly while patrons sit on stools at the nail bar for OPI polish changes, Forever French manicures, gel nail treatments and acrylics.
Add-on services include Platinum Hand Peels, nail art, Egyptian Reflexology and Eco-fin hand and feet treatments similar to paraffin.
"A lot of people have been bringing their daughters and granddaughters with them (to the salon)," Jakubielski said.
In addition to manicures at the nail bar and pedicures from plush Venus chairs, the Bonita Springs beauty salon offers extensions, eyelash tinting, and Cry Baby Mascara, a semi-permanent, waterproof formula that's said to last two weeks.
Clients can visit two private rooms for microdermabrasion, Photolight treatments and peels using VI and Skin Deep Pharmaceuticals products and waxing.
Dermaplaning, an exfoliation and vitamin treatment, is the most popular facial thus far, Jakubielski said.
Opening your own business can be scary, but Jakubielski is excited for the future.
"It's your baby," Jakubielski said of her beauty lounge. "You can tailor it to make it what you want and watch it grow."