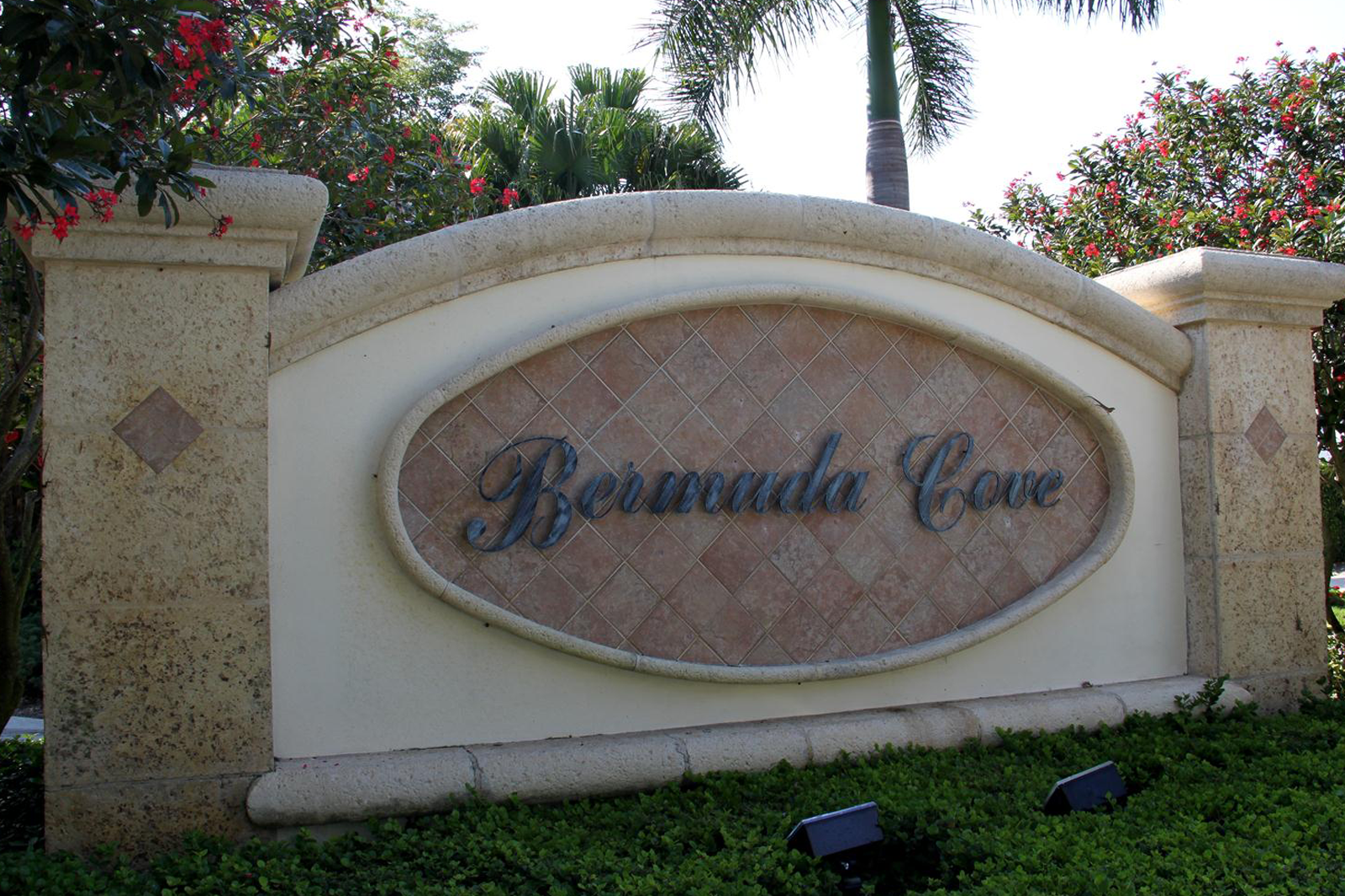 View All Bermuda Cove Listings
Amenities:

Golf

Clubhouse

Fitness Center

Spa
The exclusive gated community of Bermuda Cove is a sub division of Florida's Bonita Bay. Its 23 homes lie in a quaint enclave that is comprised of only one street. This would be the cul-de-sac of Isle Way, just off of Country Club Drive. Each of the homes will face north, east, or west with beautiful views of the fairway or lake. Residents can enjoy a maintenance free life style in their Mediterranean style villas while benefitting from the many available amenities offered here.
All of the Bermuda Cove homes were built between 1996 and 1999, and they are done with a Mediterranean architecture style. Because all of these newer houses are already completed, only resale homes are being offered. Among these, one has many choices to pick from. Whether you are looking for a smaller three bedroom home or need the extra space of a four bedroom home, you'll find it in this small community. Sizes range from 2,180 to 3,000 square feet with choices in the courtyard floor plan and courtyard home plan.
The spacious interiors have flowing living areas and volume ceilings that give an open feel to the home. Even the smaller floor plans have this atmosphere of openness. Outside you will discover tropical landscaping that blends nicely with the architecture and an exterior patio area that is perfect for entertaining as well as relaxing. Each home includes a private swimming pool and its own two car garage.
Bermuda Cove Amenities in Bonita Bay
As part of Bonita Bay, residents of Bermuda Cove can enjoy several excellent amenities of this golfing community. The member owned private golf club features five different 18 hole championship courses to challenge golfers of all skill levels. One can choose from four membership types including golf equity, house, fitness/sport, and marina club memberships. Each allows access to the courses and the clubhouse. Along with the golf course, those looking to be active can take advantage of the fitness facilities and tennis courts. All are close by and provide residents the perfect way to stay healthy and fit.
In addition Bermuda Cove has plenty of outdoor recreation. There are multiple parks nearby such as the Bonita Bay, River, and Estro Bay Parks. Found throughout these areas are numerous bike and walking paths that can be used to enjoy the beautiful surroundings of this community. The lake provides more opportunities to enjoy the great outdoors with a private marina and beach side facilities. You can also simply sit back and relax by the water or join family and friends in the barbecue area.
An added perk of Bermuda Cove is how it will give residents a way to live that is practically maintenance free. The HOA fees cover many of the tasks required to keep a home looking splendid. Care of the swimming pool, the surrounding landscaping, and any needed exterior painting is taken care of for you. This leaves you and your loved ones more time to enjoy yourselves.