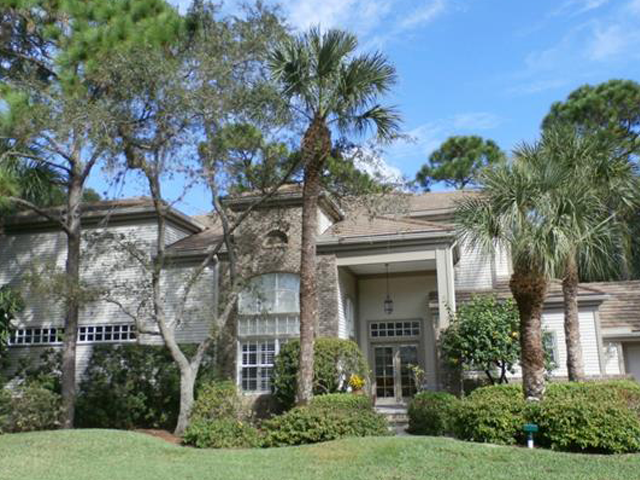 View All Cranbrook Listings
Amenities:

Golf Courses

Tennis

Clubhouse

Nature Preserves
For those lucky enough to live in Florida, the Sunshine State offers its share of advantages. Beautiful warm weather, plenty of activities and lots of friendly people make the state one of the nation's most-desired destinations for young and old. Whether it's young professionals looking to begin a career and start a family or retirees looking to relax after years of hard work, the place more and more people are choosing to call home today is Cranbrook at Bonita Bay.
A subdivision located within the Bonita Bay community of Bonita Springs, Cranbrook offers its residents the best of everything Florida has to offer. Known for being very quiet and private, the subdivision consists of 25 single-family homes. Near River Park and the Imperial River, it's the perfect place to relax and enjoy warm, sunny days and pleasant nights. With only one winding street named Thornbury Lane, residents can be guaranteed little traffic to bother them as they and their children play outside and soak up the sun while getting together with neighbors for a cookout and other activities.
Most homes in Cranbrook vary from 2000-3000 square feet in size, and most have been updated and remodeled to give them a touch of modern convenience. Offering views of wooded areas or lakes, most homes also come with their own private swimming pool. As a testament to the popularity of the area, there are no additional building sites available in Cranbrook.
Residents in the peaceful cul-de-sac also get to enjoy the many amenities that come from Bonita Bay Golf and Country Club, giving them yet another reason to call the area home. Championship golf courses, tennis facilities and clubhouses that offer the best of fine dining make for a pleasant experience that will be remembered long after the day ends. For those who love the natural surroundings, Bonita Bay has been recognized for its preservation of delicate ecosystems, award-winning landscaping and abundance of walking trails. While enjoying a stroll on a quiet evening, it's not uncommon to spot deer grazing in a field and exotic waterfowl passing by on a pond or lake.
What makes the homes in Cranbrook stand out from so many others in the state is the fact that they rarely come back on the resale market. Very difficult properties to purchase, they are considered some of the area's most sought-after homes simply because once they are purchased, they are not given up for many, many years. On the rare occasion a home is put up for sale, there are many more willing buyers than available properties. With many homes being priced near $600,000 they are affordable in today's market without being too expensive to be purchased as first homes. With such upgrades as new roofs, modern kitchens, updated cooling systems and more these homes offer the perfect combination of style and practicality.
Offering anything and everything a homeowner could want, the homes in this unique subdivision are looked upon as hidden gems within the state's real estate market. Easy access to shopping and schools, along with a proximity to beaches and other outdoor activities makes Bonita Bay and its homes a destination for those looking to live the lifestyle only Florida can offer. If it's peace and quiet you desire, this is the place to call home.
View All Homes for Sale in Bonita Bay Here.