Bonita Gets It's Own Place for Beer Lovers
Posted:
Six years ago, a friend gave Brian Hahn a bottle of Founders Brewing's Breakfast Stout—and little did he know that bottle would change his life.
He promptly stopped drinking Bud Light and Miller Lite after discovering the chocolaty, coffee-flavored beer and switched to craft brews. Hahn and his wife, Kate, signed up for a home-brewing class and began making their own beer before they moved to Bonita Springs from Chicago three years ago, the Fort Myers News-Press says.
Now, with 28 tasty recipes in his repertoire, Hahn is working to open Bonita Springs' first brewery.
Since January, the 43-year-old father has been renovating a 3,000-square-foot space on Bonita Beach Road that will be home to Momentum Brewhouse, expected to open in August.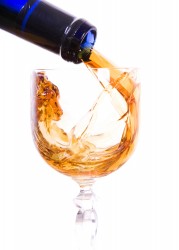 At Momentum Brewhouse, visitors will be able to take brewery tours and sip ales in a tasting room that will be open every Thursday through Sunday.
Momentum will offer a white IPA that's clearer in color than the typical India Pale Ale but just as hoppy and delicious.
In addition to rotating flavors, the brewery will feature a nut-brown ale and a traditional wheat beer that Hahn's mother-in-law, Susan, insists he brew every year for her birthday. Hahn will also offer his imperial red, which has a 9.5 percent alcohol content and won the People's Choice Award during a craft beer contest at Time to Make Wine in Fort Myers.
However, the Saison is Hahn's favorite.
It's brewed with rosemary, parsley and thyme.
"There aren't a lot of herb beers out there," Hahn said.
"It's refreshing and earthy."
For Hahn, working with barley and hops is a way to use both sides of his brain — tapping into his engineering mind as well as his creativity.
"It's meditation," he said of brewing. "You're in the moment. You zone out."