Development Plans for Estero Are Huge
Posted:
A new retail construction project, according to the Fort Myers News-Press, will likely bring a handful of restaurants and retail shops to the area just northwest of Gulf Coast Town Center.
Development plans for the 22.5-acre parcel feature several restaurants, including Chili's, Tijuana Flats, B.J.'s Restaurant and Brewhouse, and PDQ, a new concept by the founders of Outback Steakhouse with a menu centered on chicken tenders.
Road and utility construction for University Plaza West is slated to be finished in June so restaurants can begin construction, said Frank Mirasola, vice president of Vantage Properties, the project developer.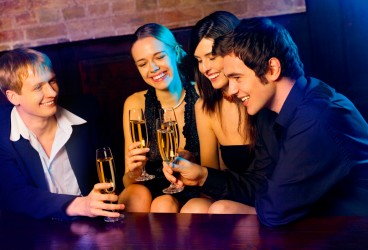 "The size and scope of Gulf Coast Town Center has created this large demand because the large customer base is coming from pretty far away just to shop and have a meal there," Mirasola said. "These restaurant companies don't spend millions of dollars on new locations unless they know they have the customer demand for them."
Vantage purchased the land for University Plaza for $4.5 million in December from the Cleveland Clinic Foundation. The land stretches from the northern entrance road to Gulf Coast Town Center south of Alico Road west to the Interstate 75 interchange. Negotiations are still underway with tenants for the land nearest the interstate and could include additional restaurants, shops, offices or a hotel, Mirasola said.
But University Plaza West may not be the only new buildings on the block for long.
Commercial real estate broker Steve Cunningham, a partner with LandQwest Commercial in Fort Myers, said the area promises to see plenty of construction for years to come.
"During the recession, the retailers really pulled in their horns and were just focused on trying to maintain the status quo and surviving," Cunningham said. "Now, they are ready to get back to work. Projects like these take one or two years of planning, so there will be things happening there for some time."
"It has the perfect mix of people because you have middle to upper-income residents in the neighborhoods nearby and then you have the college students," Cunningham said.