What you Should Look for in a Realtor
Posted:
Buying a new home can be the greatest experience of your life or a complete and total nightmare. It all boils down to one thing: your real estate agent and many people are unsure what they should look for in a Realtor.
Your Realtor will manage the world of market comparisons, house hunting within your budget, contracts, keeping the contract on track, negotiations, etc. Realtors do a lot, but most of it is done behind the scenes.
Bottom line—a good Realtor will prevent you from becoming house poor or totally hating your new home further on down the road.
You've just got to find the right one.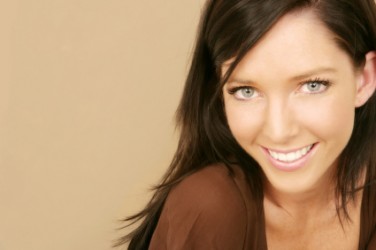 What to Ask For From your Realtor
Before you get started, you want to check your Realtor's credentials—like you would with any other professional. Do they have a solid resume? Can they give you referrals from their past five transactions and do they have client testimonials?
Extra points if they have a website.
What you should look for in a Realtor
Most importantly, you want a Realtor who is passionate about finding you that perfect dream home. Don't settle for someone who is apathetic. Generally, you can tell if someone is just "phoning it in". If you start to get that sense, don't be afraid to look for someone else.
According to SFgate.com, a good Realtor should be knowledgeable about the community they're looking in.
We know you're curious about the new area you're considering moving to and we advise you to ask questions because your Realtor should be able to answer them. If they can't and don't offer to find out, you don't want to work with them.
You also want someone who you can trust. You are buying a home, after all.  Can your Realtor explain the market analysis of your prospective neighborhood? Do you feel comfortable asking them questions? Do you feel satisfied with the answers to your questions? Do you feel like you're being listened to?
That's another thing. Listening is key—especially when you're trying to tell someone what you're looking for in a home. You're (hopefully) going to be spending the rest of your life in your new home sweet home, so you definitely want someone who will respect your wants and needs.
Also, ask yourself if they're professional. Do they treat you with respect and act with integrity? This should go without saying, but sometimes you find someone who doesn't value professionalism. If that's the case, you don't want to work with them.
What you should look for in a Realtor: Why Being Tech Savvy is Important
Realtor.com says you should look for a tech savvy agent and we agree with them 100 percent. A tech savvy agent is more likely to answer your Emails right away or answer your phone calls before the fourth ring. You want someone who is dependable as well as reliable. You're buying a house for peat's sake!
When you're looking for a Realtor, you want someone who cares. You want someone who will take the time to get to know you and what you're looking for. You also want someone who will work night and day to find you your perfect home. If you're even a little unsure about your Realtor, try to figure out why. If you feel like you're being totally taken care of, then congratulations because you've got one of the best.
Happy house hunting!